Web site of Professor
Dr. Dominic Villeneuve
June 26, 2022
Broadcast of the episode on sustainable mobility of the documentary 800,000 neighbors, a new program broadcast on CCAP.tv. I am one of the experts interviewed and in this episode, I discuss with Catherine Boisclair (Urban planner and coordinator of the Oui dans ma cour! project at Vivre en ville) sustainable mobility and the challenges surrounding land use planning favorable to modes of transportrespectful of the environment.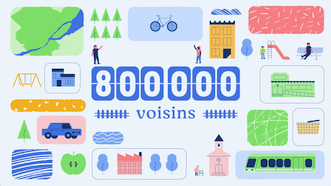 June 23, 2022
Thanks to the Quebec Research Fund - Nature and Technology for granting a research grant of $353,060 to my colleague Professor Bobin Wang for her research project on the Quebec tramway, to which my colleague Professor Geneviève Cloutier from ÉSAD and I will contribute as co-researchers.
June 22, 2022
Congratulations to our new graduates of the master's degree in Land Use Planning and Regional Development who received their official diploma today as part of the 2022 graduation at the Center des congrès de Québec. You are the first cohort that I have had the pleasure of accompanying as a professor throughout your journey with us. Best of luck in your future careers.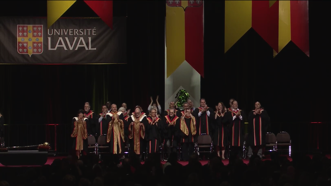 March 31, 2022
Broadcast of the Lithium documentary produced by Radio-Canada Environnement et broadcasted as part of the Découverte TV show on public television. I discuss with the excellent journalist Maxime Corneau in order to compare our addiction to the car and that elsewhere and I compare electric cars to a e-cigarettes.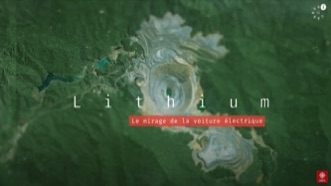 October 20 2021
I was invited by the Collective for Affordable and Accessible Transportation in Quebec to participate in their round table on social exclusion related to public transportation, and the effects of accessibility measures. You can watch the webcast directly on Youtube (in French)
September 20, 2021
Last March, I participated in the filming of the Point Tournant web series. I would like to thank Accès transport viables for allowing me to share my knowledge about sustainable mobility as part of this documentary. My interventions were shot int the La Laurentienne building at Laval University.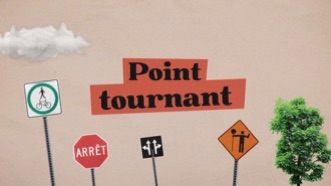 I appear in episode 2 titled The Ups and Downs of the Suburbs (in French)
I also appear in episode 3 entitled Mobility: How to make cities more inclusive? (in French)